Low Cost PCB Assembly
| | |
| --- | --- |
| Type de paiement: | L/C,T/T,D/P,Paypal,Money Gram,Western Union |
| Terms of Trade: | FOB,CFR,CIF,EXW,FCA,CPT,CIP |
| Quantité de commande minimum: | 10 Piece/Pieces |

| | |
| --- | --- |
| Détails d'emballage: | Antistatic Packaging |
| marque: | JHYPCB |
| transport: | Ocean,Land,Air |
| Lieu d'origine: | China |
| Capacité d'approvisionnement: | 10000 |
Description du produit
Low Cost PCB Manufacture and Assembly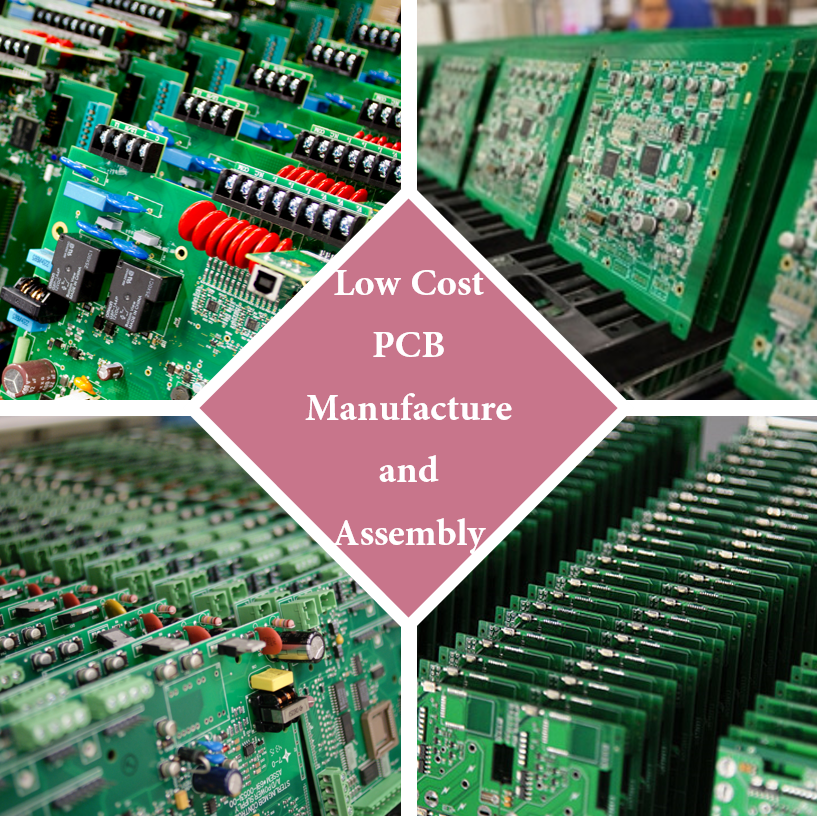 The PCB manufacturing costs has increased tremendously. This is because today's PCB manufacturers use specialized base and solder mask materials to assemble printed circuit boards (PCBs) to meet the applications requirements of industries. This leads to an increase in the overall making costs. The focus is on minimizing costs while maintaining high quality standards. The PCB manufacturers are employing several techniques to reduce the PCB assembly costs. We specialize in low cost PCB assembly services. Our engineers understand the importance of quality and cost management. PCB manufactures employ several ways to cut down the PCB assembly cost. We are well aware of those techniques and thus is specialize in low cost PCB assembly. Our engineers understand the need to keep the cost low, whilst not compromising on the quality of the assembly.
How to find a trusted PCB Assembly Manufacturer?
Many Many engineers, especially those just starting out, ask questions like [Where can I find the cheapest PCB assembly service?" or [How can I reduce my PCB assembly cost?" To tell the truth, there's never any [cheapest" PCB assembly services. For those who only strive for low prices while neglecting PCB assembly quality, their projects may very likely fail due to low-quality circuit boards.
Although PCB assembly manufacturer are constantly trying to find ways to reduce circuit-board assembly cost to attract more business and ultimately gain more profit, price varies from one assembler to another. We strongly recommend you find a balance between assembly quality, customer service, and cost. The priority is to adjust your circuit design to reduce the assembly cost, and pinpoint the right PCB Assembly partner with the best overall service within your budget.
Here is 6 suggestions for you to reduce PCB Assembly Cost with insurance high quality .
Locate a reliable, professional, and [low-cost" PCB assembly manufacturer.
Almost all PCB assembly services providers declare to provide cost-effective service, but not all offer what they claim. First and foremost, you should be fully aware of your project`s requirements and budget; then conduct head-to-toe research on each assembler through the internet, magazines, or trade shows. A lot of time and effort is required, but it`s worth it in the long run. When researching PCB assembly manufacturers, make sure you cover the following aspects:
Certificates: Certificates accurately ensure a PCB assembler`s manufacturing capabilities and management regulations they follow. Necessary certifications include ISO9001, RoHS, UL, etc. ISO9001 is a family of international quality-management standards and guidelines aiming to promote companies` and organizations` capabilities to meet and exceed the needs and expectations of customers by efficiently and effectively improving the quality of their products and services. Restriction of Hazardous Substances, or RoHS, is a series of restrictive laws regarding the application of six hazardous substances in the manufacture of electronic and electrical equipment. The UL listing service, applicable for printed-circuit boards (PCBs) and power supplies, requires manufacturers to rigorously test their products by conforming to correct procedures to minimize product hassles.
Equipment: Up-to-date equipment contributes to high efficiency and high quality of assembly. With the development and increasing popularity of surface-mount technology (SMT), SMT placement equipment is closely associated with high-precision placing of components and high manufacturing speed.
Component Sourcing : Based on JHYPCB's years of experience in PCB industry, we noticed too often money and time are lost in the manufacture stage of PCBs due to the disjointed relationships between phases of the process. To save money and time, we recommend you cooperate with PCB assemblers that offer a components sourcing service. As a result, you can fully focus on project engineering, and let the Assembler do what it's good at-purchase inexpensive but excellent components and assemble them onto your circuit boards. We'll discuss how to judge whether a PCB assembly manufacture has competitive components-sourcing capability later on.
JHYPCB'S components will 100% follow Bom List , if customers want to control cost , we will send some reference for you , just when you confirm , we will replace.
Apart from those aspects, quotation rate, lead time, price, manufacturing capabilities, minimum order volume, and others should be considered when selecting a reliable PCB assembler. Some of those aspects will be discussed further down in the article.
It's worth mentioning that the world's electronic circuits are based on the U.S. dollar system, leading to few fluctuations on expenses between countries-except for labor cost, which is distinctive from country to country. Therefore, PCB assembly manufacture based in the U.S. and Europe have fewer advantages on price than those from populated developing countries, such as China.
Because finding the PCB assembly manufacturer that best fits your needs is such a complicated process, striving for only one or a couple of those aspects is just unilateral. You should consider them comprehensively.
Optimize the schematic design of bare PCBs based on low-cost concerns.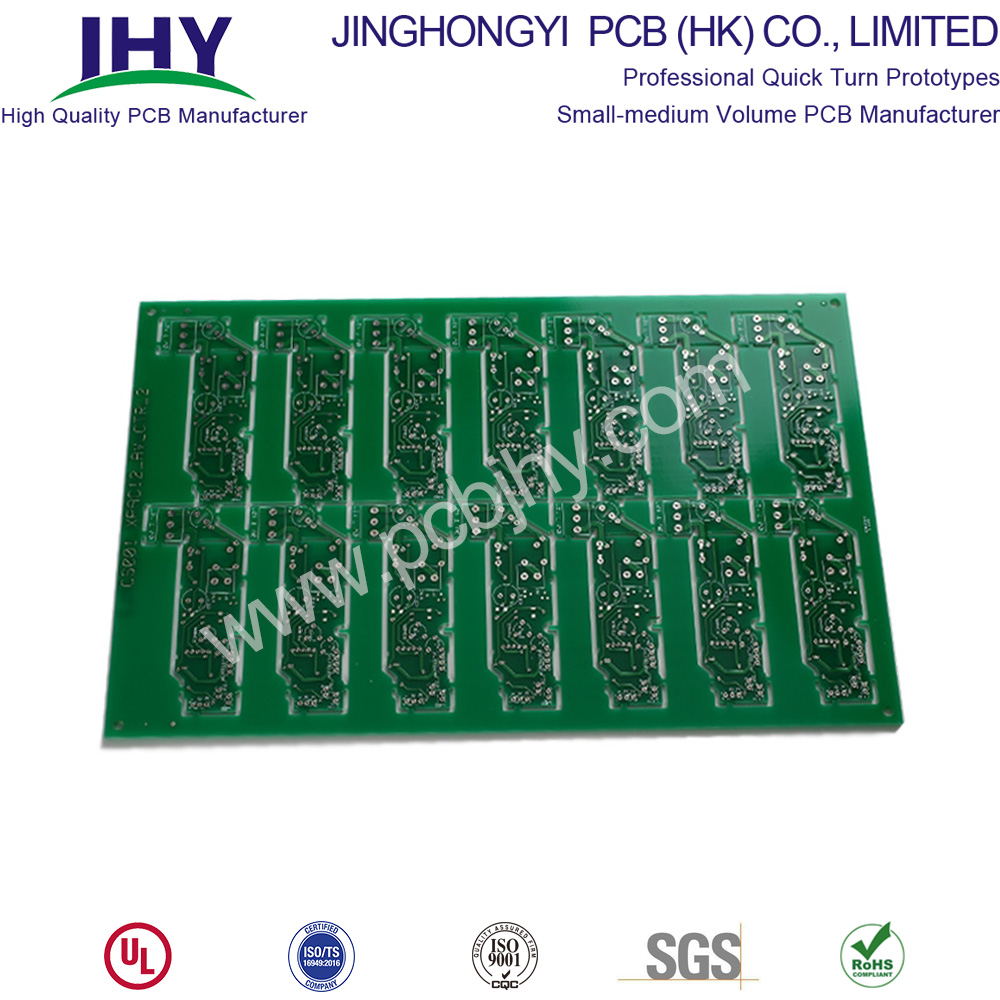 The first step before real manufacturing is to check whether your circuit can be normally implemented-otherwise known as a design-for-manufacturing (DFM) check. A lot of PCB assemblers provide free DFM check service, which you can rely on to reduce the assembly cost.
Factors influencing cost of bare PCBs are illustrated in the figure. To reduce the cost of your bare PCBs, measures can be done to each element:
Layer count: PCB cost increases when adding layer count-in other words, as more layers are added to one circuit board, the greater the expense.
Via tech: Vias, including blind vias, buried vias, or even microvias, play a key role in building interconnections on a circuit board. Generally speaking, with more vias comes higher costs and smaller diameters, and thus more expensive PCBs. Therefore, you should carefully arrange the number of vias to reduce the cost of bare PCBs while guaranteeing sufficient functions.
Size and shape: Circuit boards should be designed neatly and functionally. A PCB`s size should correspond to the requirement of pick-and-place equipment owned by your PCB assembler. It should be accurately designed to be able to implement all functions and account for moderate space. Panels are recommended when necessary. However, with the improved density and complexities of modern electronics, small PCBs can also be relatively complex. Being small doesn`t directly lead to low cost. Shape also affects the price of PCBs. Basically, standard shapes such as a square or rectangle lead to lower prices, while special shapes are typically more expensive.
Surface finish: By preventing pads from oxidizing, the surface finish helps ensure excellent solderability and electric performance. Different types of surface finishes (HASL, OSP, ENIG, ENEPIG, etc.) have their advantages and disadvantages-choose the surface finish type that best fits your product`s requirements.
As a matter of fact, the cost of bare PCBs results from multiple elements, each of which could lead to slight fluctuations in their final price. These are only some practical tips based on our years of PCB manufacturing and assembly experience.
These key factors must be addressed in PCB assembly, all of which can be streamlined with the right PCB assembly manufacturer .
Prepare an effective and complete BOM.
The bill of materials (BOM) is a comprehensive list of raw materials, items, assemblies and sub-assemblies, components, etc. for product manufacturing. Some of you might think creating a BOM is much easier than making the Gerber file. The truth is we found more mistakes tend to be made in the BOM then in Gerber files.
A complete BOM should include essential items for PCB assembly manufacturer, including part number, manufacturer name, reference designator, quantity, description, case/package, SMT method, top/bottom, points/footprint, and BOM level. Usually, PCB assembly manufacturer have their In-house BOM template and BOM creating guidelines, which you can fill in accordingly and speed up the quotation procedure.
It`s highly recommended to add components replacement in your BOM. As electronics advance at an ever-more accelerated pace, components of course get upgraded rapidly as well, with old parts getting discarded. Though your PCB assembler will inform you about items that went out of production, time will be wasted locating replacements, thus delaying production. With the complete BOM and replacement provided, a PCB assembler can provide a quote in just one or two days and start the production with your confirmation. It`s always a good idea to look forward and be fully prepared for any kind of emergency.
Make components sourcing clear.
If you`re with a company of small size, it`s hard to control your budget and project schedule. Under this circumstance, relying on a PCB assembly manufacturer will make more sense. PCB assembly manufacturer are more likely to have friendly relationships with franchised component distributors due to their long-term cooperation. They can get your needed components from those distributors at a wholesale price, which is much lower than retail price. To evaluate a PCB assembly manufacturer that has genuine cooperation with franchised component distributors, you can ask for its purchase invoice from distributors.
Adjust order volume and lead time.
Order volume is usually inversely proportional to the price of each commodity. In general, the higher your order volume becomes, the less expensive it will be for each circuit board assembly (the same goes for PCB manufacturing service). Take your company or organization's situation into consideration, and know your order volumes (high, medium, or low), then select a PCB assembly manufacturer that can cater to your order volume.
In terms of lead time, the main problem lies in its calculation. Never get confused by the attractive lead time promised by a PCB assembly manufacturer . Different PCB assemblers have different lead time calculations, so make sure you know the following: What is the starting time? What is the day you order and day for payment? What day do the components arrive? Overall, the basic rule on lead time is the longer your lead time, the lower the price.
Never neglect inspection or test.
You must be wondering the relationship between cost reduction and inspection or test. In general, inspection or test implementation increases cost. However, under the theme of the mission explained at the beginning of this article, the aim is to reduce cost without diminishing the quality of products.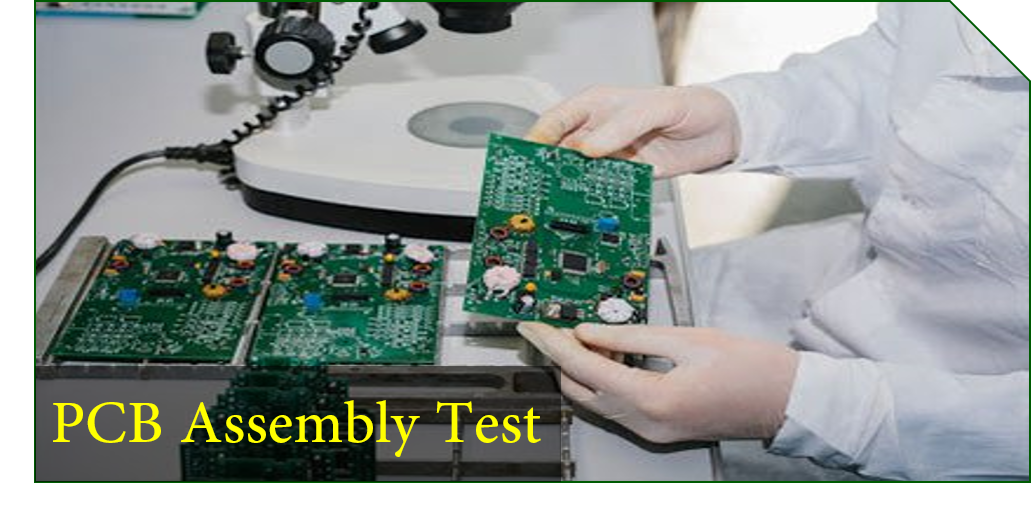 PCB Assembly Test
Inspection or test has played a crucial role in contributing to the high quality of products by illuminating issues or mistakes in advance. However, some PCB assembly manufacturers provide such service, while not offered by others. It's more convenient and efficient to have products inspected or tested in their manufactured house. Under such conditions, a PCB assembly manufacturer usually provides lower cost on inspection compared with those only dealing with inspection. Furthermore, your products needn't suffer from being delivered everywhere.
If your PCB assembly manufacturer provides inspection service at the end of production line, you should provide your test jig so that their test can be implemented according to your specification. Ordinary inspection methods range from visual inspection to automated optical inspection (AOI) to automated X-ray inspection (AXI).
For large volume orders, it's necessary to carry out First Article Inspection on the first several products prior to real volume assembly. It exposes issues such as component orientation and polarity, and enables modification to be made in time. Time permitting, you can even ask your assembler to deliver sample products so that you can have it run in real circumstances.
One more rule: Stick to one PCB assembly manufacturer as your partner. If you're doing business with a PCB assembly manufacturer for more than five years, then you can probably depend on them based on smooth cooperation, mutual credit, and trust established through that time. However, if you're having a tough time with your PCB assembler of late, or your business is suffering some type of cost crisis, then it's time to make some changes.
Rigorously conforming to the rules of thumb discussed in this article can help shape your decision and ultimately select your new PCB assembly manufacturer . And you'll surely cut some cost without sacrificing quality.
Low Cost PCB assembly services in China

JHYPCB provides low cost printed circuit board assembly services in China to meet the growing demands of worldwide customers. Consumers from the various locations contact us to have a dual benefit of better quality and affordable services. Even though we assemble in China, still you can always rely on us for superior quality as we give the services from our production plant in China.
We have our assembling factory in Shenzhen, China to give the cost effective assembly services to our customers. JHYPCB has engaged knowledgeable and educated engineers in PCB assembly unit. Our resources make sure that the board assembly services are met with the required quality and at a relatively less price. We have formulated effective strategies which helped us to make optimum use of available technology and skilled manpower in China. This has also enabled us to give added benefit to our customers in terms of cost.
We consider many elements while formulating a cost structure. The factors considered are BOM list, number of boards to be assembled, double-sided component placement, number of through-hole components, a number of surface-mount components, the number of leadless components, a number of fine pitch components, lead-free processing, etc. We normally do not charge extra for basic services such as design for manufacturability (DFM) and design for testability (DFT).
We offer DFM and DFT check at free of cost. We have involved specialists to give accurate DFM services. Our dedicated team for DFM helps to rectify the errors at the initial stage. This in turn further enables to save time and have a final product at a much cheaper price.
JHYPCB's Capabilities in Low Cost PCB Assembly Services
You can count on the expertise of JHYPCB when it comes to low cost PCB assembly. We can provide competitively low priced printed circuit boards as:
We have a team of professionals who possess vast knowledge on various aspects of PCB assembly including substrate selection, design for manufacturing (DFM), electronic schematics, PCB layout, and panel optimization, among others. Our professionals employ the following techniques, among several others to keep the overall PCB assembly costs low.
Minimizing the layer count

Arranging the number of vias carefully

Avoiding internal cutouts

Sizing annular rings and holes perfectly to fit in the board

Picking the best vias

Keeping the board size to minimum

Sticking with standard board shape (square or rectangle) than trying with any special shapes

Using only industry standard components and sizes

Choosing the right surface finish
We possess expertise in offering low cost PCB assembly services in:
RoHS 5 and RoHS 6 compliant assemblies

SMT or PTH technologies

Leaded or lead free assembly

Single or double-sided, or multilayered

Prototype

Quick turn assemblies
We possess highly advanced manufacturing equipment that helps get the assembly done faster and cost-effectively.
Markets Served
Offering high quality boards in faster lead time at a competitive low price is our goal. That's why we have gained a huge customer base for low cost PCB assembly in the following industries:
Mining

Oil and gas

Electronics

Manufacturing

Medical

Food processing

Nuclear

Military

Aerospace
Do you have specific low cost PCB assembly requirements? Please contact us today. Else, you can also request a quote to know more.
JHYPCB provide the following types of assemblies:
And also, We provide:
How to get a Turn-key PCB Assembly Quote
You can get a quote in a number of ways:
Online Quote: Real-time contact and communication with our sales and engineers through our online customer service system
Offline Quote: Buyers sometimes prefer this method of quoting. Browse the list of products and services on our website, select the products and services you need, and then tell us through the online order system.
Email: You can also get a quote by emailing us. Please attach all your files.
Call us: Or you can call us directly
Learn more informations
How to Mixed Technology PCB Assembly
How to start to Prototype PCB Assembly
Introduction About Single-sided and Double-sided SMT Assembly
How to ensure a smooth PCB assembly
How to Reduce PCB Assembly Cost
JingHongYi PCB (HK) Co., Limited
Jinghongyi PCB (HK) Cie., Limited est un fabricant professionnel de PCB de haute qualité. JHY PCB est spécialisé dans les prototypes de circuits imprimés rapides, de circuits imprimés de petit à moyen volume. Fondée en 2011, située dans le district de Baoan, à Shenzhen, en Chine, avec plus de 500 employés expérimentés, nous sommes en mesure d'atteindre une production mensuelle de 40000 mètres carrés.
Services de fabrication de PCB
En tant que l'un des principaux fabricants de circuits imprimés basé en Chine, JHYPCB offre aux entreprises internationales de toutes tailles avec un prototype de PCB de haute qualité des services de production à des prix équitables depuis 8 ans. Pour fabriquer des circuits imprimés professionnels et avancés, nous nous engageons à respecter les normes les plus strictes tout au long du processus de fabrication des circuits imprimés. Nous nous conformons pleinement au système de gestion de la qualité ISO 9001: 2008.
- Économisez de l'argent et du temps! Atteindre la tranquillité d'esprit!
- Un fabricant de prototype de PCB professionnel et digne de confiance.
- Prototype de PCB le plus rapide.
- Solution unique pour différents pochoirs PCB et SMT.
- Faible coût pour un PCB simple.
- Prix abordable pour les PCB de haute technologie.
- Commandes minimum 1pcs.
- Service clientèle en ligne 24h / 24.
- Ingénieur professionnel en circuits imprimés pour un service personnalisé.
- Expédition à l'heure.
- Garantir un bon service et une qualité allant du devis à la livraison.
Services d'assemblage de PCB
Pour offrir une réelle valeur ajoutée et une grande commodité à nos clients fabricants de circuits imprimés, nous étendons notre activité à l'approvisionnement en composants et à des services clés en main d'assemblage de circuits imprimés, allant des prototypes de volumes faibles à moyens aux volumes importants jusqu'à 1 million de PC. Nous pouvons monter des composants sur des cartes de circuit imprimé en utilisant la technologie de montage en surface (SMT), la technologie de trou traversant (THT) et l'insertion manuelle:
- Services de montage de haute qualité avec des délais courts
- Pas de commande minimum
- Pas de frais supplémentaires pour les pochoirs
- Contrôle DFM gratuit
- Test à 100% AOI et test aux rayons X pour le package BGA
- Tests de fonctionnement et programmation de circuits intégrés en fonction d'exigences personnalisées
Notre société est approuvée par les normes UL, TS16949, ISO-9001 et RoHS.
Toutes les cartes sont produites conformément aux normes IPC-6012 et inspectées conformément à la norme IPC-A-600 dans la dernière version. Nos produits sont largement utilisés dans les domaines de la communication, du contrôle industriel, de l'électronique de puissance, de l'équipement médical, de l'électronique de sécurité, de l'électronique grand public, des LED, etc. Plus de 90% d'entre eux ont été exportés vers l'Europe, l'Amérique du Nord et l'Amérique du Sud.

Un service complet comprend
Nom de la compagnie: JingHongYi PCB (HK) Co., Limited
représentant: Chen Zhi
Produit / Service: Fabricant de PCB , Prototype de PCB , PCB flexible , PCB multicouche , PCB en aluminium , PCB rigide flexible
Capital: US$1.5 Million
Année d'Etablissement: 2011
Volume total annuel des ventes (en millions de US $): US$50 Million - US$100 Million
Pourcentage des exportations: 91% - 100%
Total volume d'achat annuel (en millions de US $): US$10 Million - US$50 Million
Nombre de Lignes de Production: 8
NombrNombre du Personnel de R&e du Personnel de R&D: 5 -10 People
Nombre du Personnel de QC: 41 -50 People
Service d'OEM fourni: yes
Superficie de l'Usine (mètre carré): 1,000-3,000 square meters
Adresse de l'Usine: Building 15, Wan Xia Industrial Park, Tongfuyu Industrial Zone, Shajing,Baoan District, Shenzhen, China.
Personne À Contacter: Ms. Megan
Numéro De Téléphone: 86-1351-0758219